Staff
Main Content
MSP Staff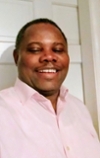 Olusegun Ojewuyi, Managing Director/Artistic Director, serves as both Professor & Head of Directing in the SIU Department of Theater.
Ojewuyi's international career as a Theater director/Critic/Actor and Scholar has covered parts of Africa, Europe, the Caribbean, America and the Mediterranean. His directing credits include the major playwrights of world drama - Shakespeare, Soyinka, Becket, Wilson, Miller, Brecht, Grass, Chekov, Ibsen, Fugard to list a few. His productions have been on stage in some of the very top Theaters of the world - the Birmingham Rep, Liverpool Playhouse, Everyman Theater Liverpool, Yale Repertory Theater, Public Theater Pittsburgh, Balhaus Theater in Berlin, the Oregon Shakespeare, St. Louis Black Rep., Habima Theater in Tel Aviv and the National Theater in Lagos, Nigeria, directing the National Troupe of Nigeria, amongst many others, garnering strong international reviews. Full biography»
sojewuyi@siu.edu | 618-453-1893
---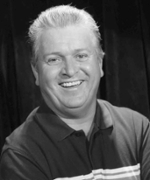 Mark K. Varns, Director of Production holds an M.F.A. in Theatre Design and Technology from the University of Missouri-Kansas City. Production credits: Alabama Shakespeare Festival, McLeod Summer Playhouse, Clinton Area Showboat Theatre, Sacramento Theatre Company, Central Missouri Rep, Utah Shakespearean Festival, Missouri Repertory Theatre, New Harmony Theater, Millikin University, and the University of Wisconsin-Whitewater.
varns@siu.edu | 618-453-5741
---
Lisa Janssen (Producer, ASHSTP/Executive Director, CCA)
is grateful for the partnership with McLeod Summer Playhouse to present the All Southern High School Theatre Project (ASHSTP). Carbondale Community Arts (CCA) started the ASHSTP program in 1997. CCA is a local arts agency serving Carbondale and the 26 southernmost counties of Illinois. The overarching mission of CCA is to cultivate, nurture, and celebrate the creativity and vibrancy of our region. In her role as Executive Director and as a mother of two, Janssen is especially interested in providing high-quality programs for youth to participate in the arts.