Main Content
McLeod Presents "Gypsy" - 60th Anniversary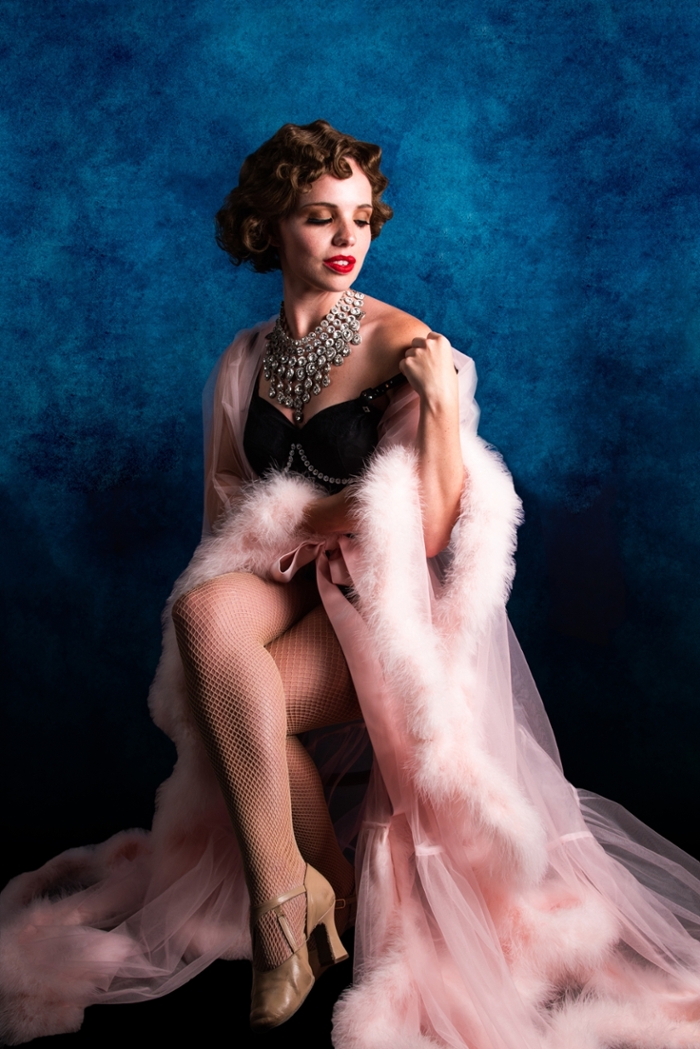 Katelin Coursey stars as Louise, famously
known as Gypsy Rose Lee, the famous
striptease artist of the burlesque scene.
McLeod Summer Playhouse opens its final professional production of 2019 this weekend with a very special 60th anniversary production of Gypsy: A Musical Fable, the play widely acclaimed as "America's Greatest Book Musical."
Inspired by the memoirs of famous striptease artist, Gypsy Rose Lee, the play deftly integrates a compelling story, complex characters and memorable Broadway standards such as "Ev'rything's Comin' Up Roses," "Let Me Entertain You," and "Together (Wherever We Go)." MSP's take on the classic runs July 12-21. SIH Medical Group sponsors McLeod Summer Playhouse 2019.

Read the full "Gypsy" press release.
---
MSP Lets Loose with "The Full Monty"
While spying on their wives at a "Girls' Night Out," a group of unemployed steelworkers sees how much the women enjoy watching male strippers. Jealous, out-of-work, and feeling emasculated, the men come up with a bold way to make some quick cash. As they conquer their fears, the men discover that they're stronger as a team, and the strength they find in each other gives them the individual courage to go "The Full Monty."
Read full "The Full Monty" press release.
Left to right: Ethan (Ethan Rich), Harold (Derek Brookens), Dave (Gavin Carnahan), Jerry (Jeffrey Salsbury), Horse (Devin Bowles) and Malcolm (Josh Kimball)
---
Polkadots: The Cool Kids Musical
Presents a Colorful History Lesson for Audiences of All Ages
Polkadots is inspired by Civil Rights pioneers Ruby Bridges and The Little Rock Nine. It follows 8-year-old Lily Polkadot who just moved to the "Squares Only" small town of Rockaway. As the first Polkadot to attend an all-Square school, Lily faces an almost impossible task of gaining acceptance from her peers.
Read "Polkadots: The Cool Kids Musical" press release.
Left to right: Penelope Square (Brooke Bucher), Ms. Square (Lyndsay Manson), Lily Polkadots (Kalyn Glover), Sky Square (Bryce Beliveau)
Southern Illinois' Professional Summer Theater
McLeod Summer Playhouse (MSP) is the professional arm of the SIU Department of Theater. Presented in the summer months, MSP offers a season of professionally mounted productions through June and July, featuring a company of young professional performers gathered from auditions across the United States. The season concludes with the All Southern High School Theatre Project, an opportunity for area high school students to work with professional staff, jointly produced with Carbondale Community Arts.