Cast
Main Content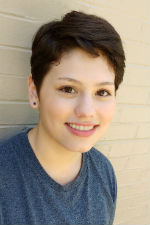 Amanda Talor
(BFA Intern, Ensemble)
Amanda Talor is currently a student of SIU's Musical Theater (BFA) program. At SIU, she has appeared as the Nurse/Betty in Sunday in the Park With George, and as Cicero/Pindarus/Ensemble in Julius Caesar.







---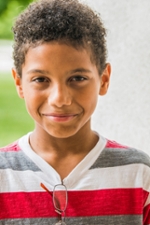 Braylon Bohanon
(Newsboy, Gypsy)
Braylon is originally from Ohio but now lives in Murphysboro, IL. The fourth grader is proud of his Black and Italian heritage and is very excited to be making his MSP debut. He loves his two younger sisters and playing video games. He hopes to be a great cook someday.
---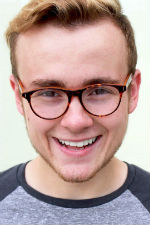 Bryce Beliveau
(Sky, Polkadots, Ensemble, The Full Monty and Gypsy)
Bryce Beliveau is a student at Southern Illinois University Carbondale pursuing his degree in Musical Theater. Recent notable credits include: Georg in Spring Awakening at SIU, Dromio of Syracuse in Boys from Syracuse at SIU, Peter in Pinkalicoius, Altar boy in Sister Act, and Ensemble in Into the Woods at McLeod Summer Playhouse in 2017.



---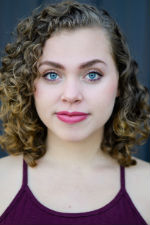 Brooke Bucher
(Penelope, Polkadots, Estelle, The Full Monty, June, Gypsy)
Brooke's prior credits include: Miss Dorothy Brown (Thoroughly Modern Millie), Ariel (The Little Mermaid), Marjorie Huntley (Wonder Women: A New Musical), Mary Poppins (Mary Poppins), Glinda (The Wizard of Oz), Alabama lamb/dance ensemble (Big Fish). She is a proud BFA Musical Theatre major at Belmont University! Proverbs 3:5-6



---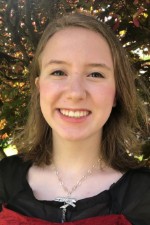 Callandra "Callie" Vine
(Baby Louise, Gypsy)
Callandra is a recent graduate of Unity Point where she played bassoon, sang in the choir, and was president of the newly-formed Gay/Straight Alliance. In addition to dance, violin, piano and flute, Callie has been a student of Karen Clayton's voice studio since 2016. In high school Callie looks forward to marching band, show choir, as well as musical theatre.
---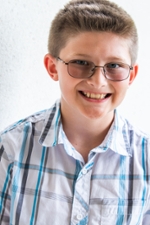 Connor Gulbrandsen
(Newsboy, Gypsy)
Connor will be a 6th grader in fall and made his acting debut in his school's production of Beauty and the Beast this past spring. His extracurricular activities include playing percussion in band, singing in choir and assisting as a church acolyte. He also enjoys riding bikes and cooking.
---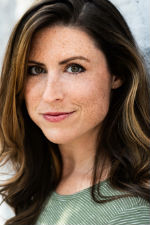 Danae DeShazer​
(Vicki, The Full Monty)
Danae DeShazer returns to the MSP stage after playing Donna in Mamma Mia! last summer. Other MSP roles include: Baker's Wife in Into the Woods, Mrs. Pinkerton in Pinkalicious, Female Authority Figure in Hairspray, and many more. She also serves as MSP's Associate Artistic Director and director for this summer's Polkadonts: The Cool Kids Musical and The Drowsy Chaperone. Learn more at www.DanaeDeShazer.com. Danae sends love to her partner, Derek.



---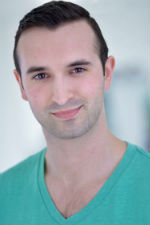 Derek Brookens
(Harold, The Full Monty, Herbie, Gypsy)
Derek escaped Port Allegany, PA to earn his BFA from Ohio Northern University. He frequently works with the National Theatre for Children and Prairie Fire Children's Theatre. Favorite credits are Sir Lancelot (Spamalot), Nathan Detroit (Guys & Dolls) at Weathervane Playhouse, The Fonz (Happy Days) and Frog (A Year With Frog and Toad) at Round Barn Theatre. MSP 2018: Shere Kahn (Jungle Book), Joe (9 to 5), and Sam (Mamma Mia).




---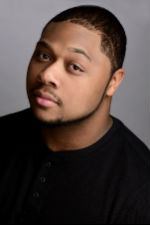 Devin Bowles
(Horse, The Full Monty, Ensemble, Gypsy)
Devin is currently receiving his B.S in Theatre and Dance from Middle Tennessee State University. Devin has been seen on many stages in Nashville, Tennessee. His credits include Beauty and the Beast (Ensemble/Narrator) at Studio Tenn, Sister Act (Curtis) at Chaffin's Barn Dinner Theatre and The Royale (Jay Jackson) at MTSU.





---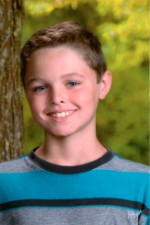 Drayke Cralley
(Nathan, The Full Monty)
Drayke is from Elkville, IL and is extremely excited to be joining the McLeod Summer Playhouse Company this year. His first and only on stage performance was in March 2019 when he played a 'goon' in the production of Newsies with the Artstarts Company in Marion, IL.
---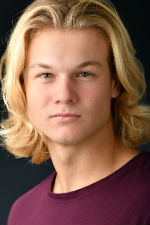 Ethan Rich
(Ethan, "The Full Monty")
Ethan Rich is from Daytona Beach, Florida and is now a Junior at the University of Central Florida (B.F.A.). He is excited to return to MSP after last summer's Mamma Mia (Sky) and 9 to 5 (Dwayne). Additional regional credits include: Women in Jeopardy (Trenner), Next To Normal (Gabe), Peter and The Starcatcher (Prentiss). Educational roles include: Titanic (Barret), She Kills Monsters (Steve), Urinetown (Bobby Strong).




---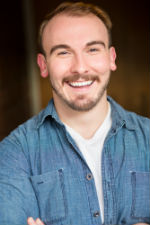 Gavin Carnahan
(Ensemble, Gypsy, Dave, The Full Monty)
Gavin Carnahan is a 2019 musical theatre graduate of Coastal Carolina University originally from Pittsburgh, Pennsylvania. This is Gavin's second season with McLeod where he played Bill Austin in last year's production of Mamma Mia and Baloo in Jungle Book. Other credits include Claude in HAIR with Glow Lyric Theatre and Don Kerr in Chorus Line with the Huron Playhouse. Go Chants!




---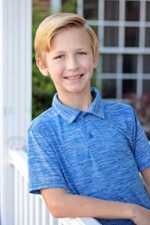 Holdyn Westberry
(Newsboy, Gypsy)
Holdyn hails from Herrin, IL and will be entering sixth grade this fall. He has performed locally in several children's theatre productions. His favorite credits include Newsies (Les), Dear Edwina Jr. (Scott), and Mulan Jr. (The Emperor).
---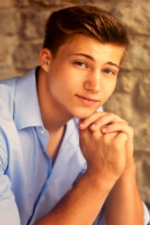 Hunter Jonathan Cole
(Keno, The Full Monty)
Hunter studies Musical Theater at The Boston Conservatory, where he has been in Brundibar, Little Women, Cabaret, and The Frogs.








---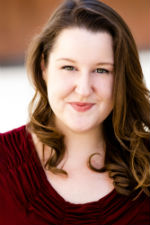 J. Morgan Shaffo
(Georgie, The Full Monty, Mazeppa, Gypsy)
J. Morgan Shaffo is thrilled to be back at McLeod Summer Playhouse! You may have seen her last season as Roz in 9 to 5 or as Rosie in Mamma Mia! Regional credits include: The Little Mermaid (Round Barn Theatre), The Confession (Blue Gate Musicals), Les Mis, My Fair Lady, Miss Saigon, Evita (Flat Rock Playhouse) and Grease (Old Creamery Theatre). A proud graduate of Western Kentucky University, she wish to thank friends, family, and all of her amazing teachers.



---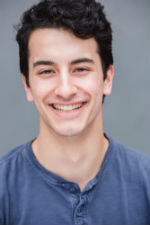 Jacob Kail Leaf
(Ensemble, Gypsy)
Jacob is very excited to be returning to MSP for the second summer after his debut in MAMMA MIA! (Harry Bright). Jacob is a current sophomore studying theatre at Northwestern University where he recently performed in GUYS AND DOLLS (Benny Southstreet). He thanks Mom, Dad, Mama, Papa, Jenna, and the boys of F15 for all their love and support.





---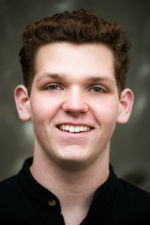 Jakob Sommers
(BFA Intern/Teddy, The Full Monty, Ensemble, Gypsy)
Jakob recently finished his Sophomore year as a B.F.A. in Musical Theater at Southern Illinois University. His prior roles at SIU include: Nutcracker Prince in The Nutcracker, Angelo in The Boys From Syracuse, A Player in Pippin, and Charles Redmond in Sunday in the Park with George.






---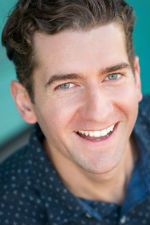 Jeffrey Salsbury
(Jerry, The Full Monty, Ensemble, Gypsy)
Jeffrey holds a BFA in Musical Theaterfrom UC Irvine. Past theatres include The Great American Melodrama, San Luis Obispo Repertory Theatre and Mountain Repertory Theatre. Past roles include Watson in The Watson Intelligence, Charlie Baker in The Foreigner and Phoebus in The Hunchback of Notre Dame.






---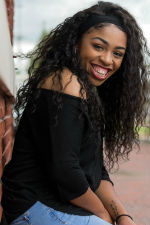 Jordyn Kess
(Joanie, The Full Monty, Electra, Gypsy)
This Chicago native is currently a Junior studying to receive her BFA in Musical Theater at Southern Illinois in Carbondale. She made her McLeod Summer Playhouse debut in 2018 as Bagheera in Jungle Book and featured ensemble members for both 9 to 5: The Musical and MAMMA MIA! Educational credits include Dance Captain/Ensemble in Pippin, Ensemble in Julius Caesar, and Courtesan/Luce Understudy in Boys from Syracuse.




---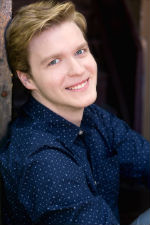 Josh Kimball
(Malcolm, The Full Monty, Tulsa, Gypsy)
Josh Kimball is a graduate of SIU with his BFA in Musical Theater, finishing up his first year of his MFA in Acting at UCF. Josh recently performed as a Main Stage Singer/dancer with Carnival Cruise-lines/Royal Caribbean. Other works include Henry (Next to Normal), Man 1 (Songs for a New World), and most recently was seen at the Dr. Phillips Center as Mr. Andrews in Titanic, A New Musical.




---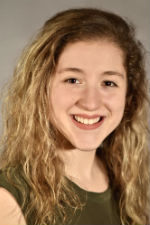 Julia Cicero
(BFA Intern, Ensemble)
Julia, a native of Villa Park, IL, is a current BFA Musical Theater student at Southern Illinois University Carbondale. Her SIU credits include Dot in Sunday in the Park with George and Diane in Bare: A Pop-Rock Opera.







---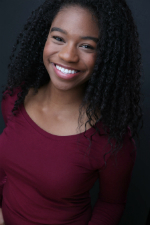 Kalyn Glover
(Lilly, Polkadots, Ensemble The Full Monty and Gypsy)
Kalyn Glover is a junior at the University of Central Oklahoma in Edmond, Oklahoma where she is majoring in Musical Theater and minoring in Mass Communications. Her most recent roles include: Princess Tiana, Doc McStuffins, HAIR Tribe Member, Urleen in Footloose, and several others in both local and professional theater.





---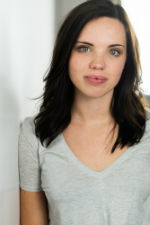 Katelin Coursey
(Pam, The Full Monty, Louise, Gypsy)
Katelin is so excited to be returning to the McLeod stage! Past MSP credits: Mamma Mia (Lisa), 9 to 5 (Kathy), Joseph and the Amazing Technicolor Dreamcoat (Mrs. Potiphar), and many more. She is a proud graduate of Southern Illinois University and is currently residing in New York City where she was last seen as Viki in Angelina Ballerina: The Musical. Katelin is so excited to be back in Carbondale and would like to thank her family for always loving and supporting her on this crazy journey.



---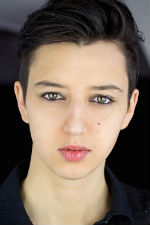 Lyndsay Manson
(Teacher, Polkadots, Jeanette, The Full Monty, Tessie, Gypsy)
Lyndsay is thrilled to be returning to McLeod Summer Playhouse for her third season. You may remember her as Tanya in Mamma Mia!, Violet in 9 to 5, Sister Mary Lazarus in Sister Act, or The Witch in Into The Woods. She graduated in 2018 with her Masters Degree in Stage Combat as well as her Advanced Actor Combatant certification from the Society of American Fight Directors. She would like to thank her parents, the McLeod Artistic Staff, and her wife Jenna for always helping her grow as an artist.
---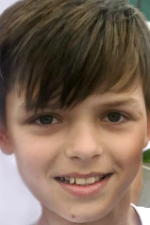 Nicholas Steinberger
(Newsboy, Gypsy)
Nicholas will be a freshman in high school this fall. He has performed in several school productions since the age of 7. His latest role was Benjamin in Joseph and the Amazing Technicolor Dreamcoat. He is also actively involved in football, basketball, track, cross country, show choir, band, and Boy Scouts. Nick is excited for his debut at McLeod Summer Playhouse this season.
---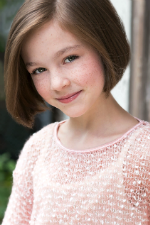 Nicole Scimeca
(Baby June, Gypsy)
Nicole is a Chicago native last seen in the original Broadway cast of Anastasia as principals Little Anastasia and Prince Alexei Romanov. Broadway credits: Anastasia (Little Anastasia/Prince Alexei Romanov). National tours: How The Grinch Stole Christmas (Cindy Lou Who). Regional credits: Les Misérable (Little Cosette, Paramount Theatre); Anastasia (Little Anastasia, Hartford Stage); The Sound of Music (Lyric Opera of Chicago). TV/Film: Messiah (Netflix).
---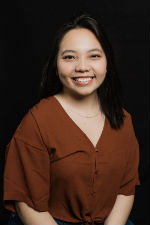 Nini Xiong
(BFA Intern, Ensemble)
Mainyia/Nini Xiong just completed her first year of college at Southern Illinois University, where she is pursing her BFA in Musical Theater. Her recent roles include Nadia (Bare) and Naomi (Sunday in the Park with George) at SIU, and Cora/A (Lost Girl) with the Milwaukee Repertory Theater.






---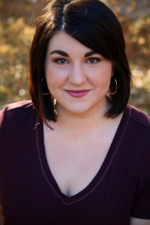 Samantha Barboza
(Susan, The Full Monty, Rose, Gypsy)
Samantha is thrilled to be making her MSP debut! Samantha's TV/Film experience includes Dolly Parton's Christmas of Many Colors: Circle of Love. Theatrical credits include: Into the Woods (Baker's Wife), Grease (Rizzo), The Drowsy Chaperone (Chaperone), Seussical (Sour Kangaroo), Urinetown (Pennywise), Chicago (Mama Morton), The Three Musketeers (Queen Anne), & Curtains (Carmen Bernstein). "For my mom — they are all for you."
---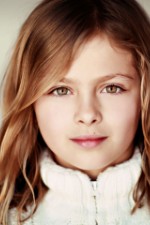 Simoné Prozesky
(Newsboy, Gypsy)
Simoné is a Carbondale local who loves to sing, draw and paint. She also enjoys swimming, as well as track and field and will be joining the Southern Illinois Youth Choir in the Fall.